Building a future of better surgical outcomes.
Achieving healthcare
equity and improving quality of life.
OUR MISSION
"Building a future of better surgical outcomes."
KOTOBUKI Medical provides high-fidelity synthetic tissue and surgical training tools. Our mission is threefold as we aim to improve medical outcomes around the world:

Serving Healthcare Professionals: We create accessible, cost-effective opportunities for professionals and students to hone their competency and increase their confidence.

Serving Patients: By creating more access to medical simulation, we aim to reduce risks in surgery and healthcare management, thereby creating a future where patients feel at ease when they receive medical care.

Serving the Industry: Our high-fidelity simulation products can be used to evaluate and improve medical devices used for robotic surgery, education, and more
The Future We Want to Achieve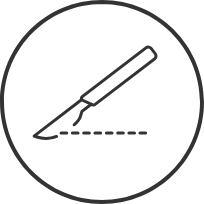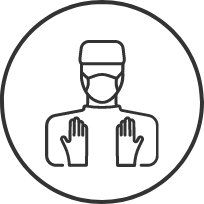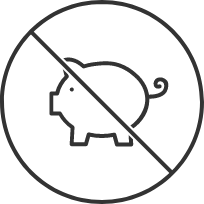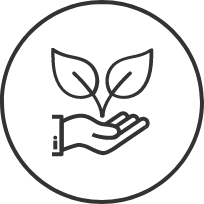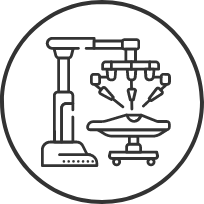 OUR PROCESS
VTT (Versatile Training Tissue) is a proprietary synthetic tissue made of food-grade materials. From general surgical training to medical device evaluation, VTT products provide high-fidelity simulation to healthcare workers around the globe.
Made mainly of konjac potato starch VTT has a tactile feel and elasticity to it that is similar to human tissue. Unlike other simulators created with plastics and silicon, VTT is eco-friendly and doesn't create harmful smoke when used with electrosurgical devices.
Healthcare Equity for All
Surgery is a consistently evolving field of medicine. As such, medical professionals are constantly having to adapt to new, minimally invasive technologies such as robotic surgery or endoscopic surgery.

With our surgical training kits and our high-fidelity synthetic tissue, KOTOBUKI Medical meets the needs of healthcare professionals who wish to improve their skills outside of the operating room. By supporting this vital part of the healthcare infrastructure, we aim to kickstart innovation in medical technology and help those in the industry give their patients the best quality of care.
ABOUT US
Meet our co-workers who have come together to create the future of medical training.