VTT: Innovative Plant-Based Synthetic Tissue
Versatile Training Tissue (VTT) is…
1Compatible with electrosurgical devices and suturing tools.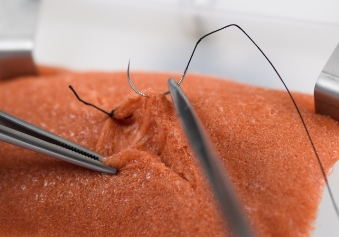 2Capable of being manufactured in almost any desired shape or color. For example, VTT can be used to simulate blood vessels, tumors, and organs.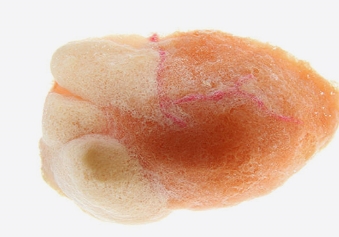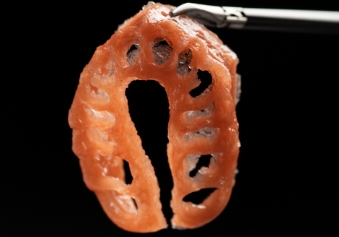 3Hygienic and safe for hospital use. Vacuum-packed VTT models can be stored at room temperature for up to half a year.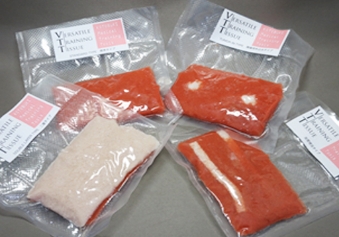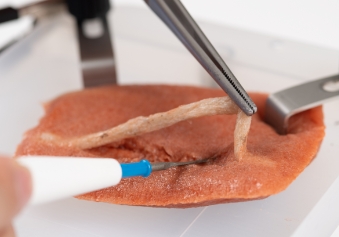 VTT (Versatile Training Tissue) is a proprietary synthetic tissue made of food-grade materials. From general surgical training to medical device evaluation, VTT products provide high-fidelity simulation to healthcare workers around the globe.

Made mainly of konjac potato starch VTT has a tactile feel and elasticity to it that is similar to human tissue. Unlike other simulators created with plastics and silicon, VTT is eco-friendly and doesn't create harmful smoke when used with electrosurgical devices.
What is Konjac?
Konjac, or konnyaku, is a fibrous tuber plant found in many parts of East Asia. It can be used as a healthy, cholesterol-reducing source of fiber or as an exfoliating sponge!
In Japan, konjac holds a traditional place in vegetarian cuisine. Buddhist monks who abstained from meat for religious reasons used konjac to make a jelly-like ingredient. The consistency of this konjac jelly, along with its ability to absorb any flavor it's cooked in, made konjac a staple of traditional shojin ryori, or Buddhist cuisine.
KOTOBUKI Medical decided to use konjac because of its tissue-like consistency. We pride ourselves on using quality konjac sourced from Gunma Prefecture, Japan's major konjac producer. Not only is konjac similar in texture to human tissue and viable for use with energy devices, but it's cost-effective and creates minimal medical waste.
Custom-Made VTT Models
We have often collaborated with medical device makers in multiple countries to develop VTT organs upon request. If you don't see what you are looking for in our current inventory, please contact us with your development inquiry.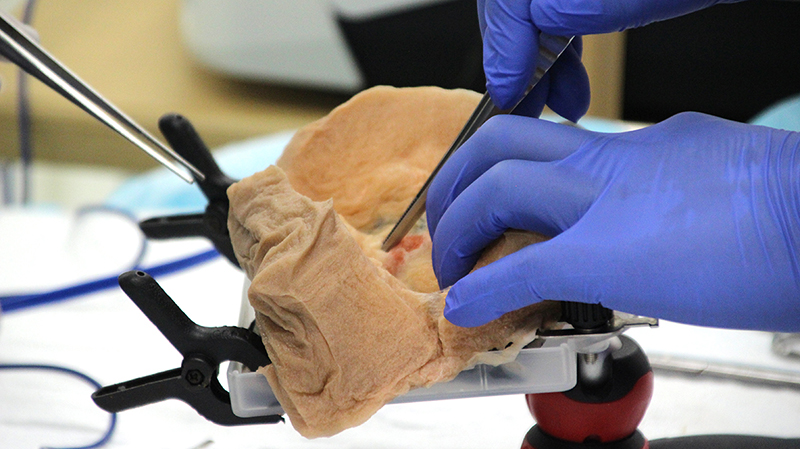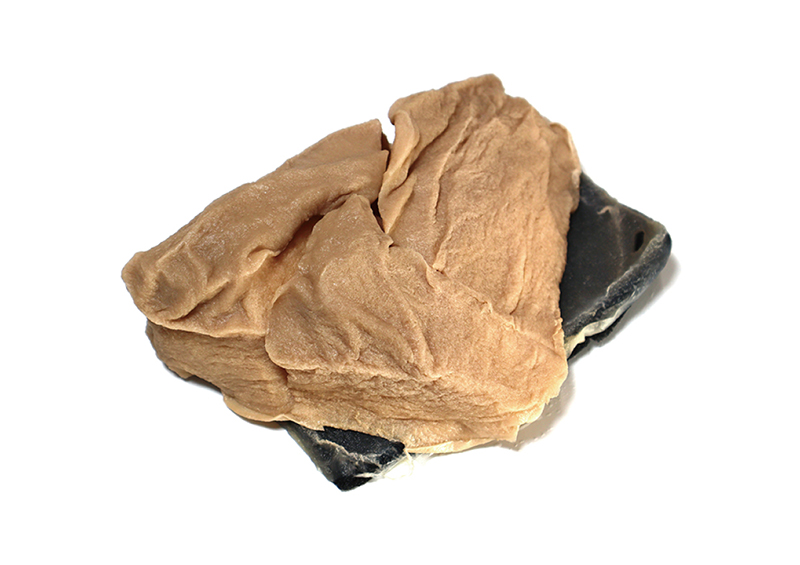 The "G-Master" was developed as a collaborative project between KOTOBUKI Medical, Inc. and Japan's National Cancer Center Hospital East. Our goal was to realistically simulate the full procedure of an endoscopic submucosal dissection (ESD) along multiple gastric sites.

When used with KOTOBUKI Medical's plant-based synthetic tissue, VTT (Versatile Training Tissue), the G-Master can accurately and flexibly simulate more than 10 common gastric cancer sites. Use our VTT Injection Fluid to create a pseudo-tumor wherever you wish, then practice the full ESD procedure from injection and dissection to removal of the tumor.
Training model 1
トレパッド 渦巻

See Details
トレパッド 渦巻スーパーソフト

See Details
トレパッド サークル

See Details
トレパッド ミニ

See Details
Wire Connect Anastomosis Model Kit N (WC-FKT2)

See Details
In addition to the products introduced on this page, we also offer various products useful for surgical training.
Please visit our online store for other product lineups.