Online TV Interview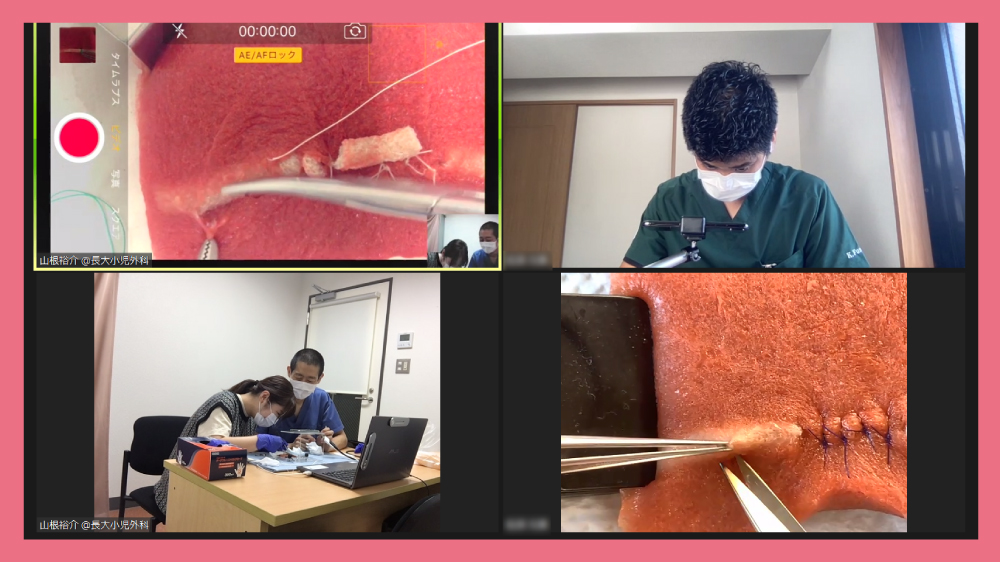 Dr. Yusuke Yamane, the winner of the 2019 Best Medical Advisor Award at Nagasaki University Hospital, held a special "Yamane Juku(tuition)" last Saturday for a TV program shooting.
The menu for the day was vascular dissection and vascular ligation, two basic surgical techniques with great depth, under the careful guidance of Dr. Yamane. The two young residents were surprised and appreciated the feeling of VTT(Versatile Training Tissue), saying, "It was much fun, and the training time went by very fast.
The program might be aired on TV at the end of this year. Thank you very much to Dr. Yamane, the two residents, and the TV crew for taking time out of their busy schedules to interview us!