VTT VESSEL-IN TYPE was used at an online surgical seminar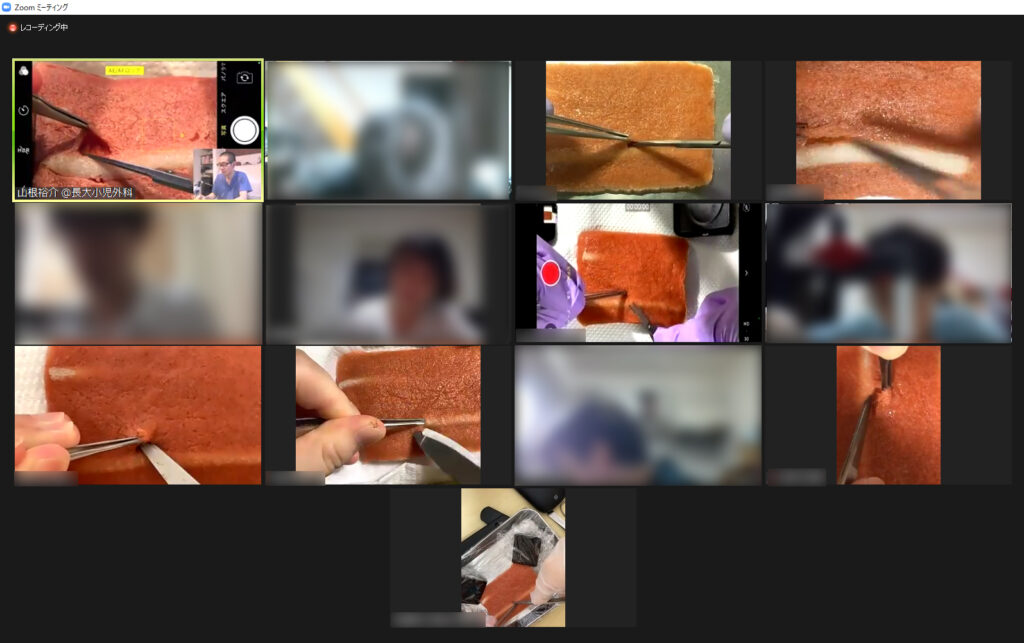 On June 16, an online surgical hands-on seminar hosted by Dr. Yamane of Nagasaki University was held. 6th-year medical students were participating.
They used VTT VESSEL-IN TYPE.
https://www.tech-kg-shop.com/SHOP/VTT-VSI.html
It was impressive to see how hard everyone was working, listening intently to Dr. Yamane's detailed explanations on how to handle the tissue protectively without putting excessive tension on it, how to take the forceps in a precise way, and how to detach the vessel sharply with scissors. After dissecting the blood vessels, they practiced ligation and even anastomosis.
We were pleased to hear comments such as, "It's good to have the VTT because we don't have the opportunity to practice dissection at home," and "It's fun to be able to practice not only dissection but also ligation and anastomosis all at once.