A new member joined to our Production Engineering team.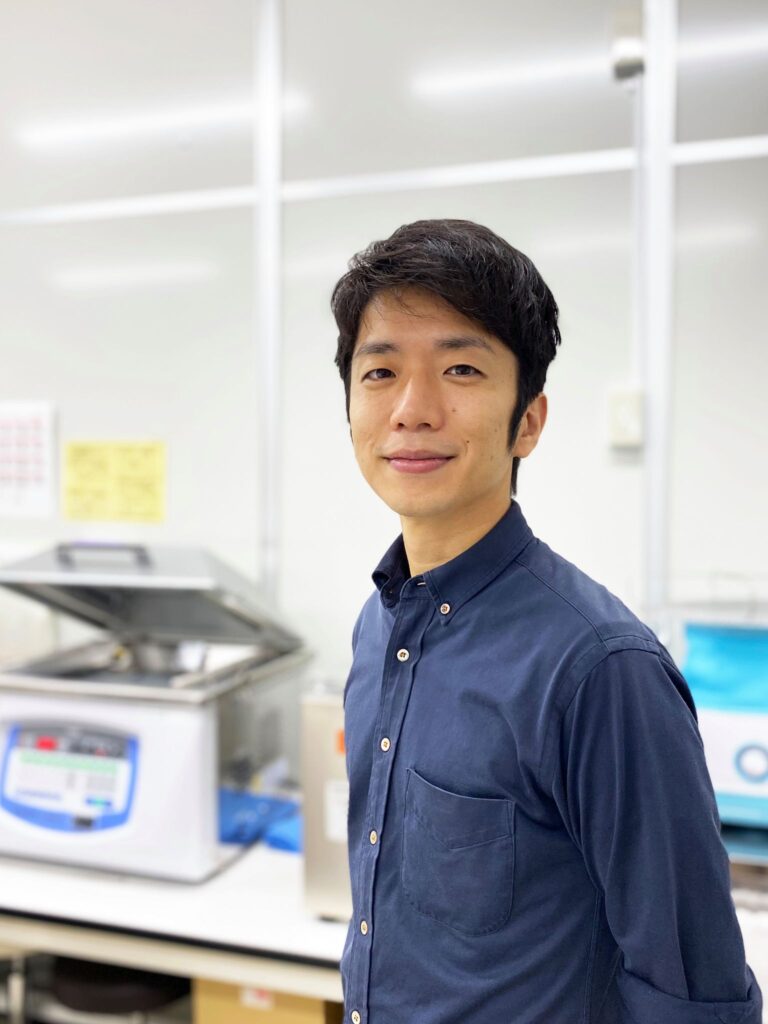 "I'm Ryosuke, and I started working here in September. I have a master's degree in mechanical engineering and have been involved in developing production technology for catheters at a medical device manufacturer for about seven years. At KOTOBUKI Medical, I will be in charge of mass production and automation of manufacturing. "
Thanks to your support, our company now has a total of 14 employees, including three directors, nine members of the Engineering Group (including part-time employees), one member of the Administration Division, and one member of the Corporate Communications Department.
We will continue to work together to strengthen the development and production system of plant-based simulated organ, VTT, increase VTT's recognition, and further cultivate the scenes of their use.